Quick Note: We are featuring our upholstered bed made in USA pick as part of our American Made Series. This means it may not fall under our Veteran-Owned, Small Business, or American Savers categories. The Flag is reader-supported. When you buy through links on our site, we may earn an affiliate commission.
Upholstered Bed Made in USA Introduction
If you're in the market for a new bed, you should consider an upholstered bed made in the USA. This sleek style has become more popular in recent years, and for good reason. A bed can help tie together a room's whole aesthetic, or be simple enough to blend into the background if that's your intention. We spend a third of our lives sleeping, so make sure your bed is one you love. For upholstered beds, AllModern is one of our top picks.
Upholstered Bed Made in USA Considerations
When considering a bed, its overall look and size are among the most important considerations. The bed's comfort level is chiefly dictated by the mattress, so the bed itself probably won't impact your sleep as much. Some beds may require a box spring, some may feature a headboard, and some may include room for under-bed storage. Most people don't buy a bed very often, so it's important you choose one you know you'll love for years to come. Our pick from AllModern is the Upholstered Low Platform Bed, which is sold on Wayfair.com. The country of origin on this model says "Made in USA" which is why we are featuring it in this buying guide. Please note that not every product from AllModern is American Made as we will highlight below.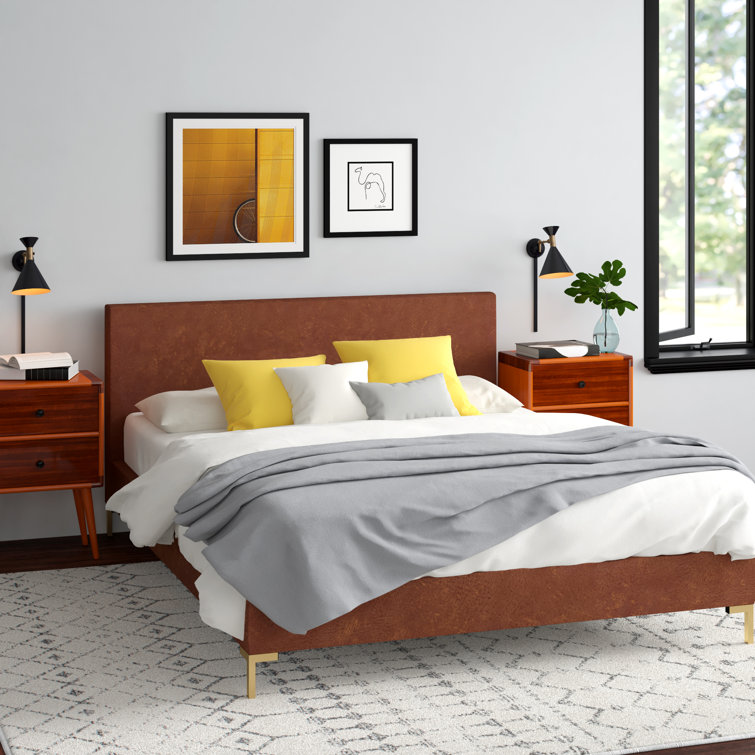 Flag These Features
This bed comes in any size you could want, from twin all the way to California King. So, no matter how big your mattress is, you can make this bed work for you. Aesthetically, the bed adds a simple, modern look to any bedroom. It comes in a subtle brown color, so it won't draw unwanted attention. If you'd like to hang art above your bed, this bed is perfect since its low-rise profile leaves ample wall space.
One of the best features of this bed is that it doesn't require a box spring — saving you money and allowing you to lie close to the ground. You may ask yourself, why does this matter? In fact, sleeping closer to the ground gives you access to more cool air — which is better for your sleep — and most people simply prefer it.
This style, when paired with the right decorations, can transform your bedroom into a luxury suite. With a lower bed, your room will automatically look more spacious. Minimalistic touches add to this appeal, too. With limited décor, you'll save money and can focus on a few key additions to your space. AllModern has tons of great options. A planter or floor lamp found on the site would offer a great way to complement the minimalistic design of the bed. Please note that some of these items may not be made in the USA.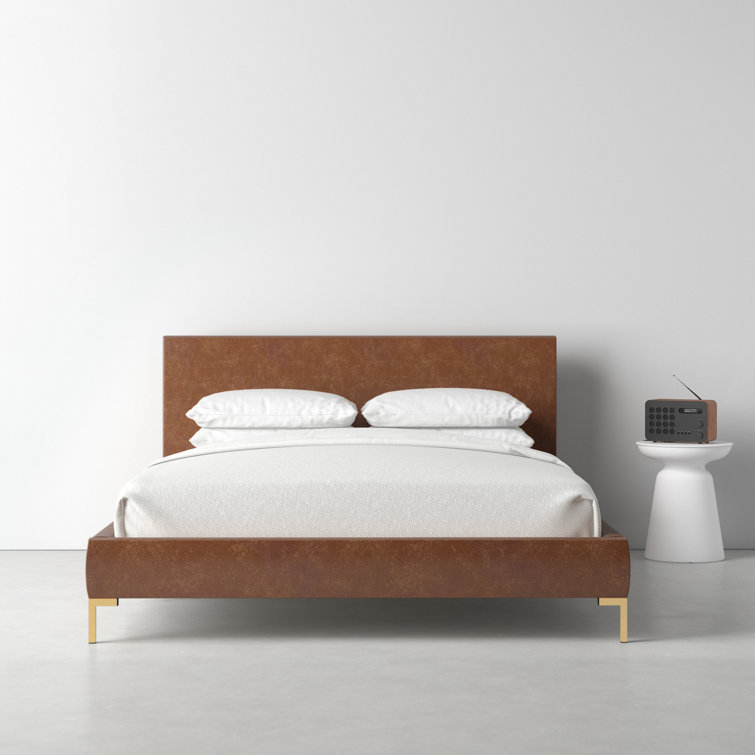 Price Tags
The price of the bed differs based on which size you need, of course. The California King comes in right under $1,700, while the Twin rings in at $1,589.99. A bed is a purchase that will last for years, so it is worth splurging on. Wayfair offers expert assembly, so you can also pay to have your bed put together for you. This service is under $200, so if you're not confident in your handyman skills, it's well worth the additional cost.
AllModern does offer upholstered beds that are both cheaper and more expensive than our favorite model, the Low Platform Bed. If you're looking for one with a higher platform, the Hurst Upholstered Bed is a great statement piece to consider. Please keep in mind that this model is not made in the USA. It'll cost you $2,678.00 as well. As you can see, more intricate beds typically require a larger investment. On the flipside, the Radcliff Upholstered Bed comes in at a cool $770 for a King. This is perhaps due to the fact that the headboard is foam-filled, which can be cheaper to produce.
If you're looking to buy more than just a bed, AllModern financing is worth looking into. Here's how it works:
Fill out the simple application, which takes less than a minute
Check if you are eligible — once your eligibility is determined, you can view all of your offers
Use AllModern Financing as your payment method when you check out
Yep, it's that easy.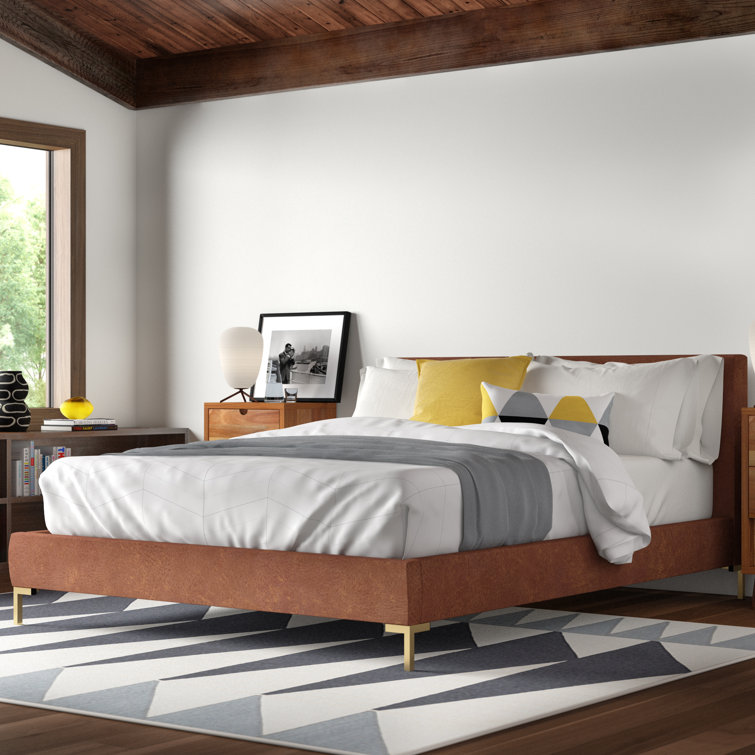 Looking for More?
Still curious about AllModern? The company has been around since 2006 and has become a household name. Selling the brand through Wayfair certainly helped its rise in popularity, but that's not the only reason. As the company name suggests, AllModern does a fantastic job of keeping up with the latest trends. If you've seen a chair you liked on Pinterest or a table you loved on Instagram, there's a good chance AllModern has a similar one — for a fraction of the price.
If you love our buying guides, don't forget to subscribe to our newsletter. We provide a balanced briefing for tens of thousands of readers every morning and share new products every week.