Quick Note: We are featuring our solid wood nightstand made in the USA pick as part of our American Made Series. This means it may not fall under our Veteran-Owned, Small Business, or American Savers categories. The Flag is reader-supported. When you buy through links on our site, we may earn an affiliate commission.
Nightstands are an essential bedroom component. A solid wood nightstand made in the USA can provide space for a book, soothing bedside cup of tea, or handy reading lamp. But how can you ensure you are investing in a piece of furniture that will last?
It's essential to research the latest trends while focusing on important product features. When you choose a solid wood nightstand made in USA, you are investing not only in your personal life, but in the communities that make up our country. A well-built, modern nightstand goes beyond just a piece of furniture — it makes a statement for years to come.
For example, this solid wood nightstand in black/brown presents minimalistic design for homeowners seeking a low-key aesthetic. Warm tones of golden wood and simple lines make for a pleasing addition to your bedroom.
Let's dive into some specific questions and help you find the best nightstand for your needs.
Which Material is Best Suited for a Solid Wood Nightstand Made in USA?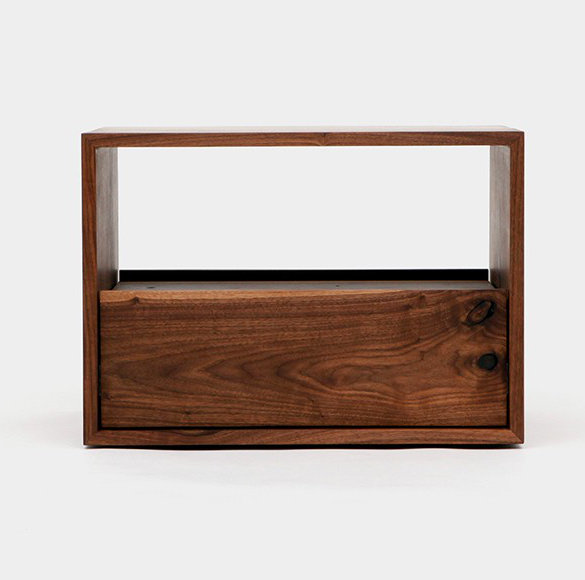 When it comes to selecting a nightstand, one critical item you need to consider is which material is used in its construction. Above all else, a solid wood nightstand will provide many years of service. Moreover, if you are looking for a specific type of wood, you might consider cherry or walnut. These are attractive wood materials because they both produce great results and are quite affordable. 
What is the Ideal Height for a Solid Wood Nightstand Made in USA?
When selecting a nightstand, height is yet another important consideration. Accordingly, as a general rule of thumb, the top of your nightstand should be level with the top of your mattress — or about two to four inches taller. This particular option, standing at 2.22 feet, is a little short on height yet long on style. This taller nightstand, available in both white and oak, stands over thirty inches tall. With both made in the United States, their production and sales serve the interests of local American people and communities.
How Close Should Your Nightstand Be To Your Bed?
When you invest in a nightstand for your bedroom, you of course want it to occupy the ideal position next to your bed. According to a leading home décor specialist, your bedside table should be within reach of the bed itself — only one to two inches away. Once you position your nightstand in the perfect place beside your bed, a sense of comfort and utility will ensue.
Should My Solid Wood Nightstand Made in USA Match My Bed?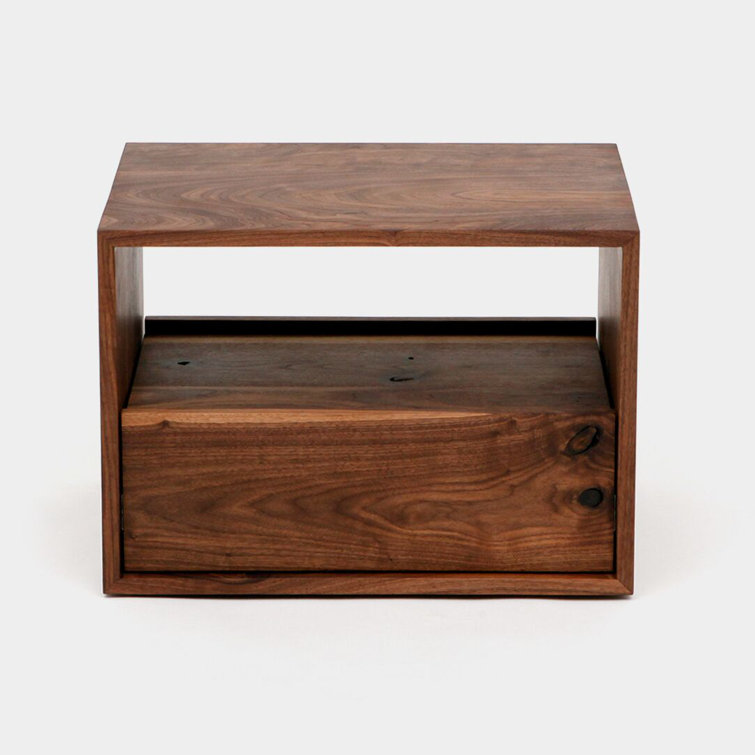 As the years march on, you may decide to change up your duvet cover and pillowcases as your style and tastes evolve. As such, a neutral-colored nightstand may fit the bill for your needs. A blonde wood nightstand, for example, can provide the kind of neutrality best suited for a young girl's or western-style room. That's because lighter colors contrast perfectly with red, turquoise, pink, or violet. On the other hand, a medium brown color palette would benefit a more neutral or seventies-style room. This particular unit includes USB ports as an added convenience. When you invest in a solid wood nightstand made in USA, you gain the benefits of a nightstand that will last for years to come.
Do I Need Two Bedside Tables?
Before you feel compelled to purchase two tables, understand there is no need to always adhere to this popular convention. As a matter of fact, you can even have mismatched tables, depending on necessity or desired aesthetic. Most people do prefer two nightstands in the bedroom to achieve symmetry on either side of the bed — while increasing storage space and overall utility.
Is it Okay to Have Mismatched Nightstands?
As mentioned previously, the answer to this question is entirely up to you. The freedom of expression in your bedroom is a wonderful thing. You can purchase options that are of different sizes, shapes, finishes, and heights. Of course, it's important to ensure your choices feel coherent and consistent with your overall bedroom composition and design aesthetic.
What Color Nightstand Is Best?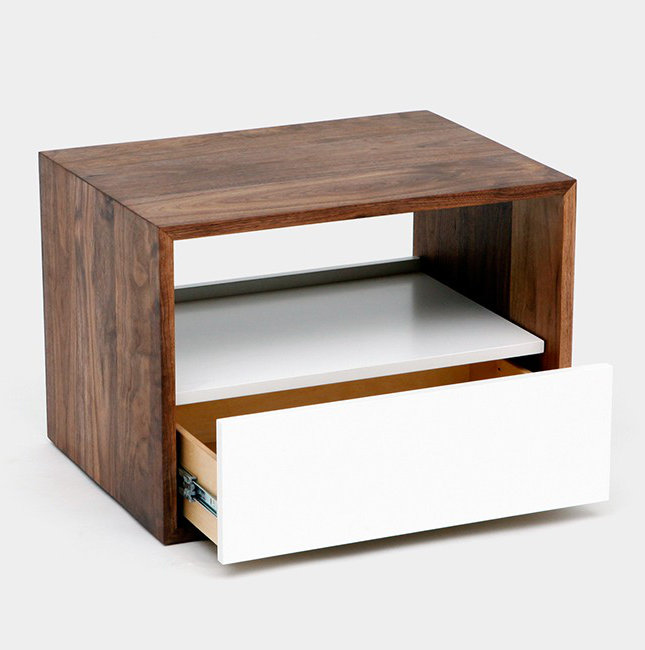 Consider your favorite color. Your nightstand can be any shade you wish, but if you do prefer a specific palette, it's easy to sprinkle shades of a similar color throughout your bedroom. For example, if it's blue you love, you can add cobalt, turquoise, and indigo throughout your room to complement its overall look and feel.
Want to Read More?
If you love our buying guides, don't forget to subscribe to our newsletter. We provide a balanced briefing for tens of thousands of readers every morning and share new products every week.