Quick Note: We are featuring these American Made recliners as part of our American Made Series. Therefore, it may not fall under our Veteran-Owned, Small Business, or American Savers categories. The Flag is reader-supported. When you buy through links on our site, we may earn an affiliate commission.
After a long day at work, there's nothing better than sitting back in a quality recliner. There are many varieties when it comes to these comfortable chairs. Depending on what style you're looking for, you can end up with options ranging from sleek leather to plush fabric. In general, American made recliners are high-quality compared to their foreign-made counterparts. Some, however, are also both comfortable and stylish. In this buying guide, we'll tell you about one of our top picks for the best American made recliners: Southern Motion.
Are you sick of buying furniture that only lasts a few years? Unfortunately, many low-quality leather furniture brands lose their finish and shine within months of use. Consequently, you end up wasting money because you'll need to replace this item down the road. You won't find anything like that in this buying guide. However, there are some things to consider about American made recliners before you make a final decision. Let's take a look.
American Made Recliners Considerations
---
When you're looking at buying a new recliner, you need to think about a few different things. First and foremost: is the recliner comfortable? What type of fabric or finish is used? How about the cushioning? Next, what are its features? Finally, the big one: how much does it cost?
These were the tentpoles to our decision and ultimately how we landed on a few products from Southern Motion. What's great about the brand is that there are multiple options. Below we'll highlight a few of our favorites.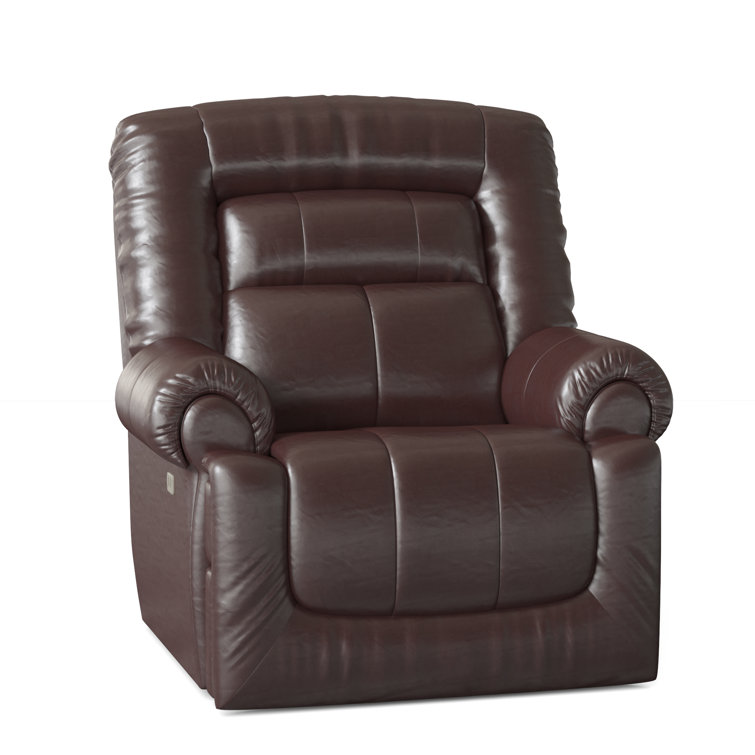 The All Star Power Wall Hugger is insanely comfortable. This leather recliner features everything a classic recliner does and more. Tons of features made this recliner stand out from the rest, which we'll list below. There are two options for this recliner. With one of them you can essentially turn it into a massage chair. Count us in.
Flag These features
The All Star Recliner has a tall back, soft poly-foam, and sturdy arms. The leather makes the recliner easy to maintain and clean. Fabric or plush materials have a tendency to trap and collect dust, dirt, and odors. With leather, you can simply wipe it down with a moist towel and apply a good American made leather conditioner, like Otter Wax Leather Salve, once dry. This robust recliner has a power reclining-only option or power reclining with power-adjustable headrests, heat, and massage option. Also, you can choose from 10 different colors to fit your style. The choice is yours, but you can't go wrong with the All Star Recliner.
Reviews For The All Star Recliner
Simply put, people love this recliner. Here are two reviews which summarize the overall sentiment we found online.
"A chair fit for a king, a beautiful and very relaxing chair!!"
Another buyer said:
"Beautiful, sturdy, comfortable recliner. My husband loves it! And I love how good it looks in our home. We definitely made the right choice :)"
How Much Is It?
The Powered All-Star Recliner is $1,540.37. With the power setting, adjustable headrest, heating, and massage, it's $1,839.61. Click here to purchase.
Next, we have the High Rise Standard Recliner from Southern Motion. This recliner has a more modern look than the All Star, and it's a bit sleeker than most recliners. The back has beautiful diamond pattern stitching and comes in three colors. So, you have the option to choose from gray, red, and maroon. This recliner is an excellent option for smaller rooms and tight spaces.
Is the recliner comfortable?
The backrest has two pillows inside that provide outstanding support. The foam in the armrests is supportive and soft for optimal comfort. While this chair is slimmer than most recliners, it still provides a generous seating area. So, sit back and get comfortable with this one.
Flag these features
This leather recliner comes equipped with either manual or powered reclining. The reclining mechanism for this recliner has passed a 25,000-cycle test. Additionally, you can choose from rocker motion or wall hugger motion. Finally, the High Rise Standard Recliner is part of the first collection to ever have a wireless power option.
Reviews For The High Rise Standard Recliner
Here are a couple reviews from buyers who loved their High Rise Standard Recliner:
"This is a beautiful, high-quality chair. The red leather makes me smile every time I see it. The dense cushioning is especially supportive to me since I had my knee replaced. The only problem is staying awake when it's fully reclined. I love that it's made in the USA!"
Another customer said:
"So very comfy and very well constructed, just as advertised!"
How Much Is It?
So, the manual reclining option for this recliner comes in at $1,176.66. With powered reclining, the recliner is $1,379.99. Click here to purchase.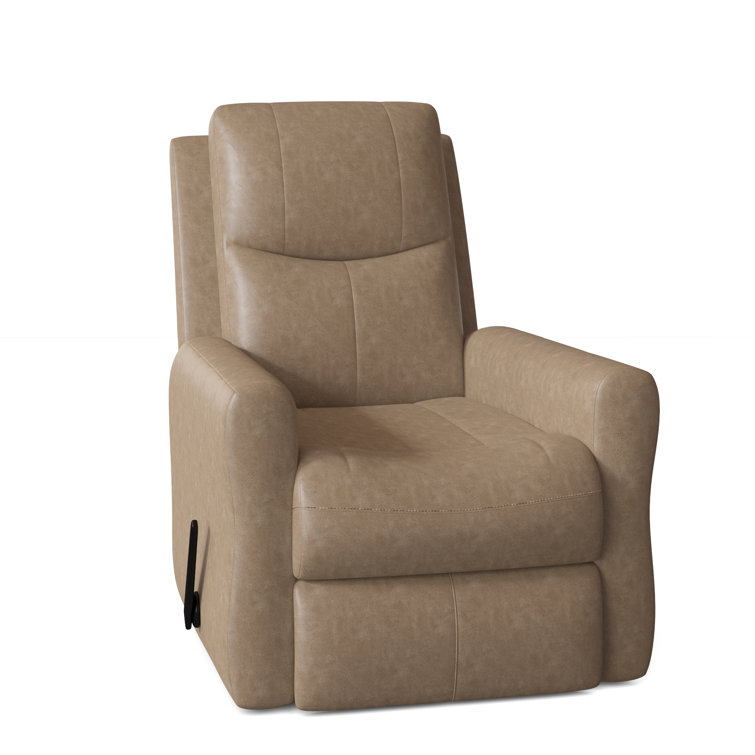 Lastly, but definitely not least, is The Fame Recliner from Southern Motion. This recliner features contemporary style and features while maintaining classic comfort.
Is the recliner comfortable?
Oh, yeah. The classic hourglass-shaped arms are thickly padded to provide great support and unmatched comfort. Also, robust cushioning in the seat and backrest make for an unmatched seating experience.
Flag these features
The Fame Recliner offers the best of both worlds. You can order it as a manual or powered recliner. It has a rocker base, so it is great for anyone who likes to move a little bit when they relax or take a nap. The recliner comes in 8 colors and 5 different materials ranging from suede to genuine leather. Finally, the metal mechanical reclining parts hold a limited lifetime warranty.
Reviews For The Fame Recliner
The reviews for The Fame Recliner are all-around positive:
"This is a very comfortable chair. Love the quality of the leather and the power recline. Addition of the USB port is an added bonus."
Another person said:
"This is my husband's chair. He loves it. I love it because it is a beautiful piece of furniture. The color is so rich. It is not sloppy like his last chair. This chair was half the price of his last LB chair. You will love it."
How much is it?
For the manual reclining option, The Fame Recliner is $1,080.11. With powered reclining, it costs $1,229.87. Click here to purchase.
Looking For More?
If you like our buying guides, subscribe to our newsletter, too! The Flag provides a balanced briefing for tens of thousands of readers every morning. Additionally, we feature new products every week.